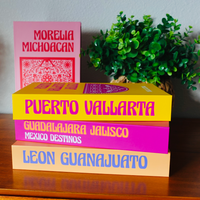 NEW! DECORATIVE BOOK - MEXICO DESTINOS COLLECTION
Bring a Piece of Mexico Into Your Home With These Colorful and Stylish Decorative Books. You Have the Option to Order Them With or Without Secret Storage. They Can Be Used to Store Makeup Items, Accessories, Glasses, Remote Controls, and More. 
So Far, Only Destinations Featured on Clau Chases Colors Have Been Included in the Book Designs, However, if You're Looking for a City/Town That is Not Currently Available, Feel Free to Reach Out to Us and We'll Let You Know if We're Able to Create a Custom Design for You. The Customization Fee is Only $5/Design.
BROWSE COLLECTION
CUSTOM IPHONE CASE
Personalized Silicone iPhone Case. Amazing Durability and Unique Design.
SHOP HERE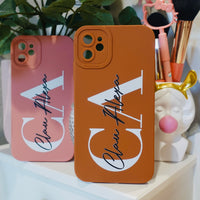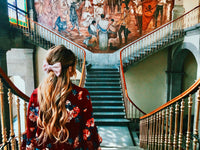 THE STORY BEHIND THE SHOP
As a kid, I always loved hair bows, but I never really got the chance to wear them because my hair was always cut short, so through my childhood I very often fantasized about having long wavy hair and being able to style it with cute accessories.
CONTINUE...
Love From Our Customers!
I loved every single item I ordered from Clau Chases Colors. I'll be returning to check for new accessories before going on my next trip.

Elen, San Diego
Clau is such a pro at customer service! I love how all of my questions were answered in a timely manner. She really cares about making every shopping experience perfect.

Kay, Atlanta
I bought a gift for my girlfriend on Clau Chases Colors and she loved it. Clau helped me choose it and was helpful when I was unsure of my gift choice.

Mark, New York
Location
LOCATION
LAS VEGAS, NV
Customer Service Hours:
Mon - Fri 9am - 9pm PST
Saturday 11am - 5pm PST
Sunday 11am - 5pm PST